The Beach Boys / Black Flag Mash Up Tee
Music geek tested, hard core punker approved.

Long ago in the early 70's on the beaches of California there was a swarming of musical genres. Hard core surfin' and sugar sweet punk would never quite be the same.

The Beach Boys' vocal harmonic Southern Cali youth culture meets hardcore iconic Black Flag ( DIY before it was DIY)
underground culture. Created by illustrator Dan Meth.

First released via the guerilla market aka the WFMU NYC Record Fair 2009, only to be greeted -by utter gasps for air!
"Genius, subversive, understated, simple." "How dare you!'

We are humbled. And, we thank you for your passionate reactions both those of admiration and disdain! The appeal has transcended generations, time-lines and languages. That ain't no joke! USA, Australia, Japan, Germany, The UK, New Zealand, even Croatia! The cultural phenomenon of our dueling desires and tastes! Beach Boys Adored, Rollins Tolerated!

Visit Dan's illustrations, videos, cartoons and musings @ danmeth.com

*And..what?? Who is this?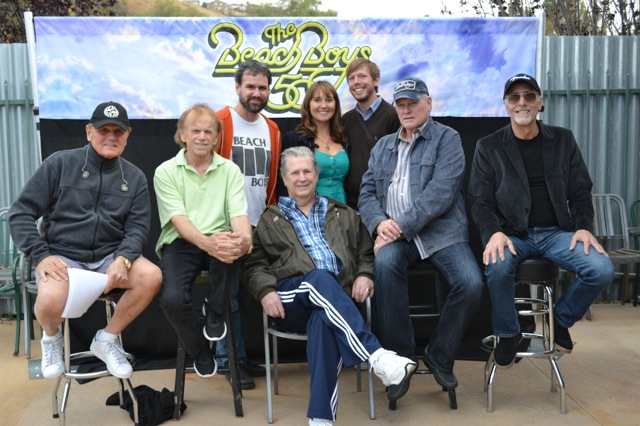 ---

Styles

Unisex

Basic Fine Jersey $20

White


100% Fine Jersey Cotton
Form fitted fashion tee.
S-XXXL



Refer to American Apparel size chart.


Ladies




White


100% Fine Jersey Cotton
Looser fashion fit tee.
S-XL

**Please note that American Apparel has been bought by Gildan Brand tees. The cut is the same, but you may find the labels no longer say American Apparel.